FACE ROLL [mini]
Built in 3 days for the Minijam 45: Pocket-sized Dungeons.
Puzzle game where you play a cube, elements stick to your sides, and you can use them to interact with the world.
Mouse: Left mouse to interact with the world, right click for camera rotation.
Touch: tapping to interact with the world, 2 fingers for camera rotation.
CHANGELOG
17/01/2020: quality of life patch: persistent scores, retry level once finished, tutorial levels for each skill.
12/01/2020: minijam submission

Credits:
Sound effects: https://freesound.org/
Icon sprites: https://game-icons.net/
Comments
Log in with itch.io to leave a comment.
I don't know why bu it often stays zoomed and you can't play... Chrome on Mac.So sad :(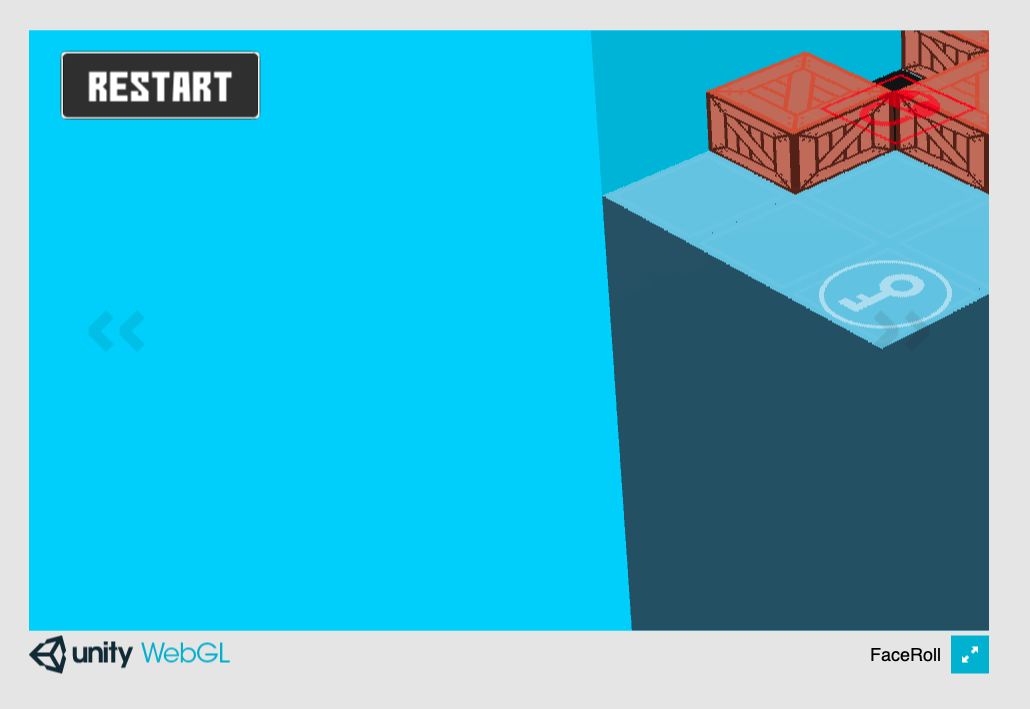 Did you try going full screen? (blue arrows at the bottom)
It can be a bug...
Works well on Firefox ! Good Game really !
I like how either player or A.I. can grab attack or keys, I got to a point I couldn't get past the red blocks oh well a fun dungeon+puzzle game in one I like the small size of the puzzles so I will say this feels pocket sized for sure! :)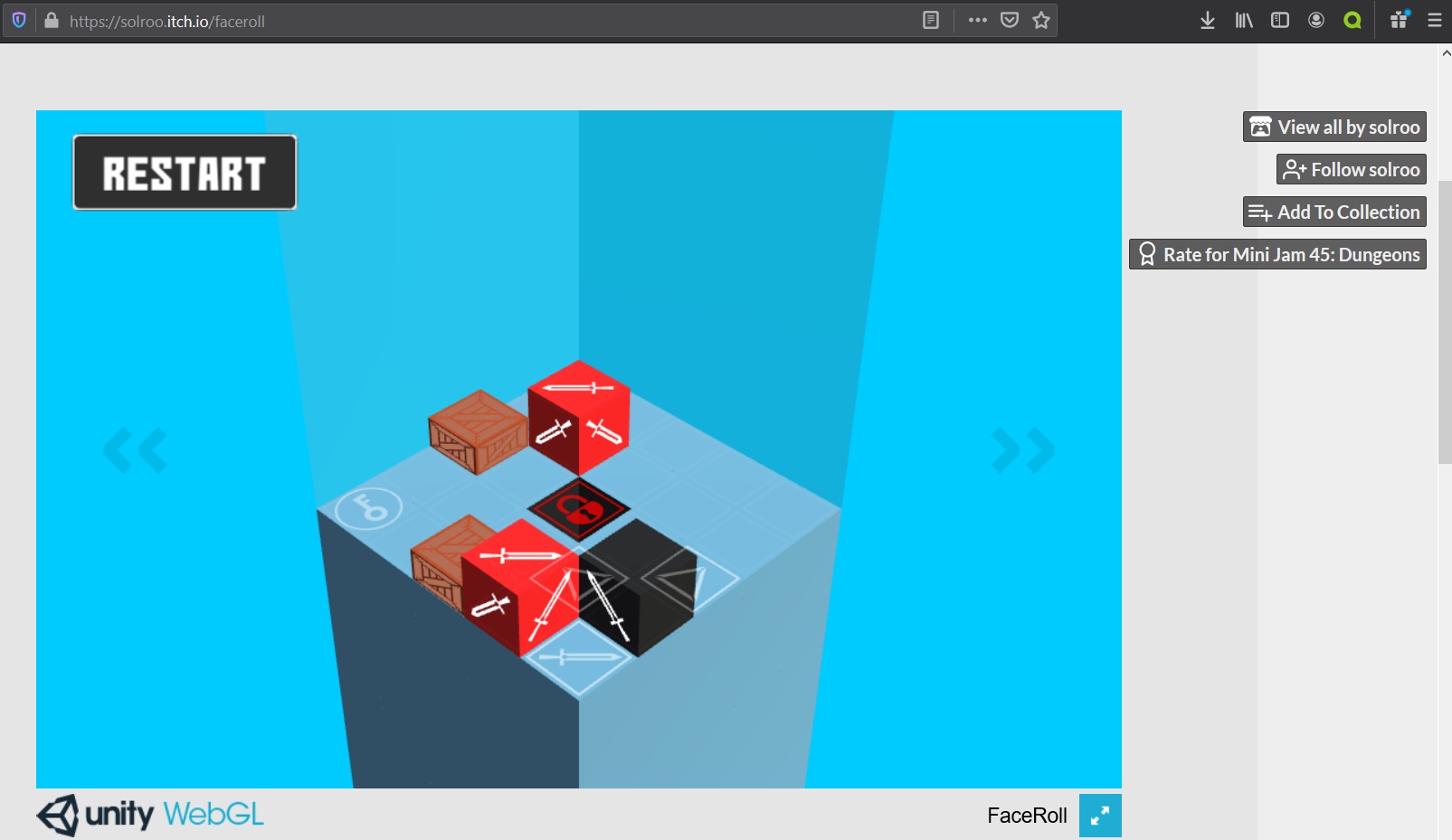 Hey! Thanks for playing, glad you liked it!
That is the last level, I added it to pump up the complexity, but you almost solved it (hint: you need to dance after you get the key, first with one, but then with both)
Really enjoyed this game. That moment the enemy took my key made me laugh!
Hello,
Great job doing this game. This game has full potential to become a great mobile game ahead. The controls are much better, the levels are set up quite well except for the difficulty. You could make some more levels in between and ramp up the difficulty gradually. The visuals definitely suite this theme but it would be much better if you can improve that too.
You can definitely take some ideas from our project if you want. You can check our website or else itch page, and if you require any help you can contact us directly via mail:- void1gaming.official@gmail.com
Also don't forgot to follow us so that we can stay connected and get updates about each game you release.
Website:- VOiD1 Gaming
itch page:- VOiD1 Gaming itch page
Hey thanks, I agree it has mobile potential. I am seriously thinking about giving it a fool dev loop.
I will check your works once I am back at my pc.
Cheers!
That's a great thing, you should actually make it available to all the platforms possible as it can stand out really well from the bunch of applications from the market. Also don't miss out to follow us, so that we can stay in touch and keep ourselves updated on upcoming projects.